Robert Muggah
Research Director and Program Coordinator for Violence Reduction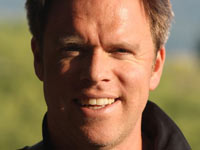 Dr. Robert Muggah is a specialist in security and development and oversees research at the Igarape Institute. He is also affiliated with the Instituto de Relações Internacionais, Pontifícia Universidade Católica do Rio de Janeiro as well as the Center for Conflict, Development and Peace at the Graduate Institute of International and Development Studies, in Switzerland.

Robert Muggah has extensive experience overseeing large-scale research projects in more than 50 countries and has worked closely with dozens of multilateral and bilateral agencies on humanitarian action, development assistance, security and defense policy. He also oversees a range of projects with universities in Canada, Switzerland, the UK and the US on urban violence, urban resilience, organized crime and cyberwarfare.

In addition to serving as a principal of The SecDev Group, Robert Muggah also oversees the Journal of Stability and sits on the boards of several international journals and organizations. Prior to joining Igarape, he was the research director of the Small Arms Survey (2000-2011). He has authored four books and hundreds of chapters, journal articles, reports and media editorials. He earned a doctorate from the University of Oxford and an MPhil from IDS at Sussex University.