Is Tourism Haiti's Magic Bullet? An Empirical Treatment of Haiti's Tourism Potential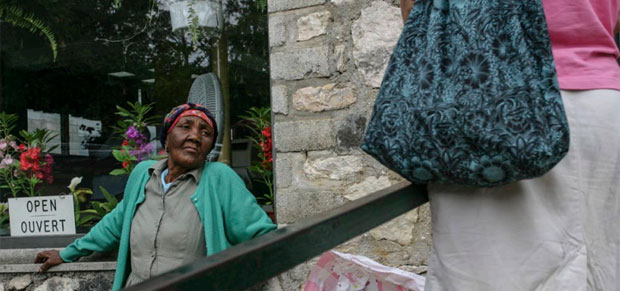 Athena R. Kolbe, Keely Brookes and Robert Muggah
June 2013

As Haiti struggles to rebuild its economy, tourism is often described as central to its salvation. This may seem counter-intuitive: the impoverished and disaster-prone country has long struggled with political instability and criminal violence. Yet the revenue generated from tourism is critical, particularly as international assistance diminishes and the United Nations activities are reduced.

Tourism is now a top priority for the Haitian administration and its Ministry of Tourism. The government hopes that an influx of foreign currency can help lift the country out of aid-dependency. Yet the prospects for tourism are still highly uncertain. After coups in 1991 and 2004, recreational tourism all but vanished. Since the devastating 2010 earthquake, one is more likely to see missionaries and aid workers in Haiti than vacationers.

The Igarapé Institute´s new study –"Is Tourism Haiti´s Magic Bullet?"- is the first ever empirical assessment on tourism in Haiti. It considers the extent to which Haiti is safe for tourism and explores how tourists and those in the tourism business view their role in Haiti's efforts to draw more visitors. It features, as in past Igarapé Institute publications on Haiti, new findings based on quantitative surveys and qualitative research.

Unlike many industry assessments which rely on sales data, this study is based on the perceptions of tourists visiting Haiti in 2013. A total of 2,231 tourists were surveyed with a response rate of almost 75 per cent. An additional 390 tourism professionals were also consulted and interviewed. Among the findings are:

– The primary reasons tourists visited Haiti in early 2013 was to see family and friends or to volunteer in aid development projects;
– In spite of dire warnings, violent crime was rarely experienced by tourists, though property crime was more common. Only some 3.1% of tourists in the study reported any kind of criminal victimization;
– Not surprisingly, given the relatively low incidence of criminal victimization, the perception of Haiti as a safe place to visit positively changed from arrival to departure and overall tourists felt safer than expected during their stay; and

– Informal interpersonal interactions with ordinary Haitians were highlighted by many visitors as the most meaningful part of their trip to Haiti

The Igarapé Institute notes that ongoing efforts to recreate Haiti as a high-end tourist destination while desirable and to be commended, could benefit from a course correction. Few tourists decided to visit Haiti explicitly for leisure or recreational purposes. What is more, most current visitors – whose tourism needs are not being adequately met – are working class or middle class in their country of origin.