A fine balance: Mapping cyber (in)security in Latin America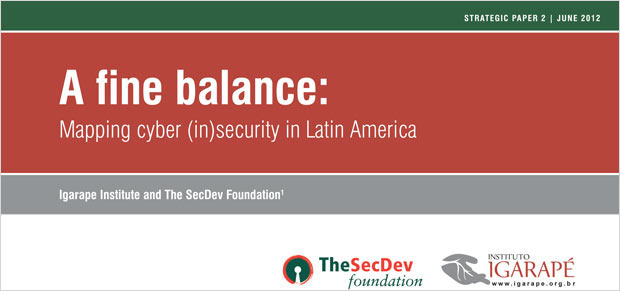 Gustavo Diniz and Robert Muggah
June 2012

Latin American governments are worried about criminality in cyberspace. This is hardly surprising. Like all regions around the world, Latin America is experiencing an information revolution. Intriguingly, Latin America has not witnessed the equivalent of an Arab Spring or the Occupy movements that flared up across the Middle East, North America and Western Europe between 2010 and 2011. Rather, Latin America´s information revolución is reinforcing already high crime rates and is being driven by some common factors. On the one hand, the region features a youthful population craving more online access, with almost two-thirds of all internet users under the age of 35. Likewise, internet usage is growing more rapidly than virtually anywhere else in the world: more than 40 per cent of the population is online. Latin America also registers amongst the highest rates of growth in mobile devices, especially smartphones. Combined with shared language(s) and culture(s) spanning the Americas, it is little wonder that Latin Americans are the most voracious consumers of social media on the planet.